Open Visual Studio 2019. Click the Create a new project option.
On the screen that opens, DevArchitecture is written in the Search field and the incoming DevArchitecture Web Project or DevArchitecture with Angular Project project template is selected.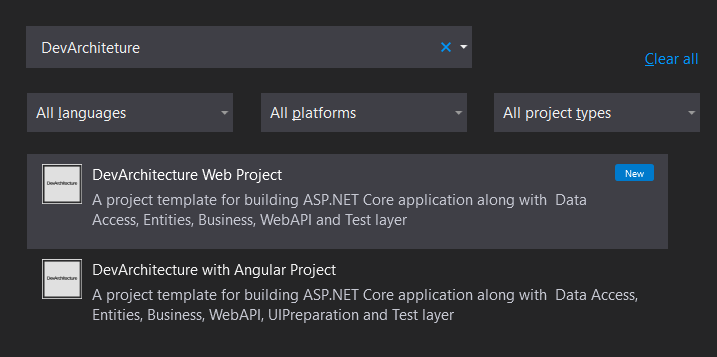 After selecting the project template, click the Next button. The name to be given to the project and the location of the project in the file system are determined on the next screen. Make sure that the option Place solution and Project in the same directory, marked with a red frame, is checked. Afterwards, the project template is made ready by clicking the Create button.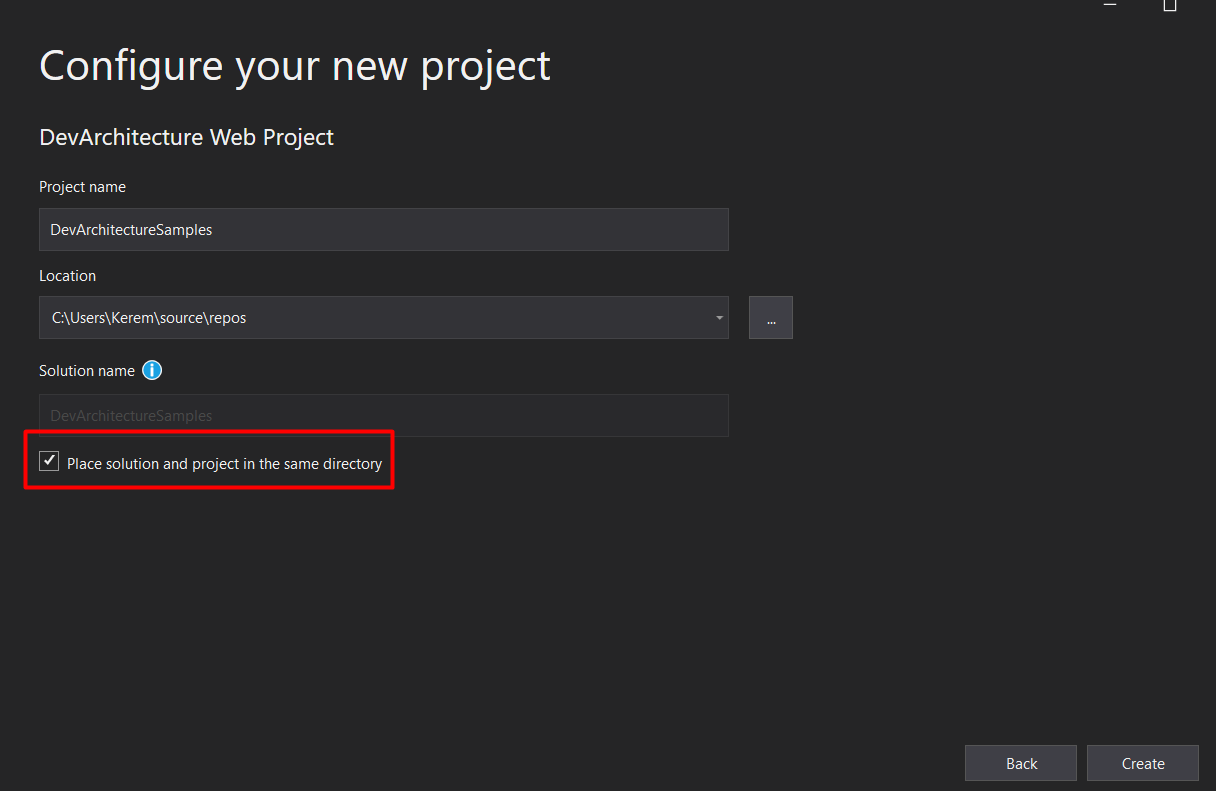 When you see the screenshot below, you can start coding your project without any problems.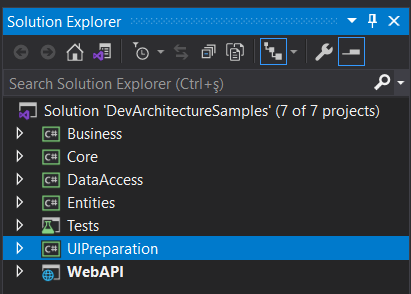 Congratulations! you are now ready to become a DevArchitecture developer.
authors: Kerem VARIŞ, Veli GÖRGÜLÜ